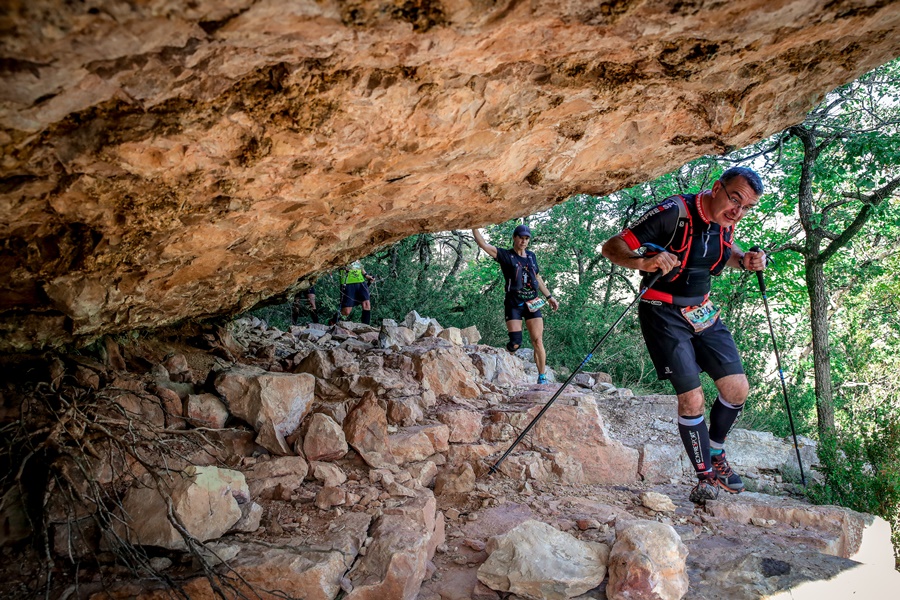 Located in the south of Massif-Central (A mountain area), Millau is one of the gates opened to the province named "Causse du Larzac" and is nestled at the feet of the Larzac cliffs too, where shepherds with ewe's milk produce Roquefort "The King of cheeses" according to an ancestral tradition and a well kept secret recipe handed down across the centuries from one generation to another.
The history of Millau has been inextricably entwined with the work of local tanneries and leather producers since the middle age. Most of those craftsmen achieve their work with sheep's and lamb's skin grazing on the Causses (a local massif).
Millau is also close to these five fortified sites of Larzac built by knights who belonged to the Templar's and to the Hospitaller's order: La Cavalerie, La Couvertoirade, Sainte-Eulalie de Cernon, le Viala du Pas de Jaux and Saint-Jean d'Alcas.
Currently the Templar's Order still generates a strong interest throughout the world and inspires many writers and movie directors. Everybody remembers the "Da Vinci Code". So enter the legend and run "Les Templiers"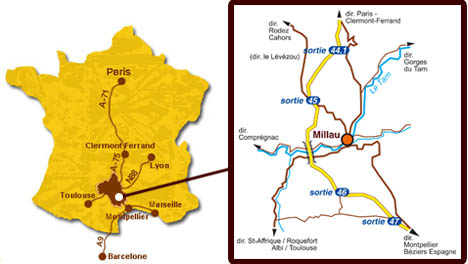 – COMING TO MILLAU – BY ROAD
> Albi – 105 km – 2h
> Clermont Ferrand – 230 km – 2h 30
> Lyon – 300 km – 3h 30
> Marseille – 290 km – 3h
> Montpellier – 115 km – 1h
> Perpignan – 215 km – 2h 15
> Rodez – 83 km –  1h
> Toulouse – 180 km – 2h
> Paris –  700 km – 7h
– COMING TO MILLAU WITH A TRAIN
> From Paris to Montpellier : 4 hours with speed train TGV
> And after that, by bus from Montpellier to Millau (1h 15)
> Timetable : les horaires
> COMING TO MILLAU – BY FLIGHT
> From Paris to Montpellier
> From Paris to Toulouse
> From Paris to Rodez
– RENTING A CAR
> Montpellier : railways station – airport
> Toulouse : airport
> Rodez : airport
– WHERE TO STAY IN MILLAU – ACCOMMODATION
> The tourism office : click here